¿Te gusta viajar y comer?  Este post es para ti, te ofrecemos una verdadera vuelta al mundo para que degustes las mejores hamburguesas del mundo, una de las comidas más populares y que al haber de todo tipo no hay quien se le resista.
Agrupando diversos tops, tanto de puestos en las calles como en restaurantes de comida rápida y uno que otro gourmet, en Happy Low Cost te presentamos los países a los que debes ir para probar la mejor hamburguesa del mundo.
Estados Unidos
No podíamos comenzar por otra parte, Estado Unidos, el país rey de la comida rápida cuenta con varias ciudades en las que se preparan las mejores hamburguesas del mundo, siendo Nueva York la que lidera muchas de las clasificaciones.
Nueva York es una delicia para conocer, es una de las ciudades más visitadas en el mundo y su gastronomía es muy variada, si quieres comer las mejores hamburguesas debes ir a los siguientes restaurantes: Shake Shack que inició con un puesto en la calle (ahí se mantiene), pero también ha abierto varias sucursales a lo largo de la ciudad. Es el más estilo estadunidense viene con malteadas y papas fritas.
En Burger Joint sentirás que estás comiendo en un callejón, ya que está en un lugar decorado con grafitis, muy neoyorquino. Corner Bistró es el lugar favorito de los locales que siempre lo recomiendan a los turistas, ya que es un sitio en el que se trata muy bien al cliente y sus ingredientes son frescos.
En San Francisco también tienes un Burger Joint con diferentes especializadas, aquí hay de carnes de todo tipo, en Chicago tienes Kuma's Corner. Mientras que en Florida los foodtruck están muy de moda.  En Los Ángeles te recomendamos ir a Umami y pedir la hamburguesa de mismo nombre su carne va acompañada de cebollas caramelizadas y champiñones.
Alemania
Se dice que en Alemania se inventó la hamburguesa, en la ciudad portuaria de Hamburgo, allí deberíamos visitar The Bird, una cadena que también tiene locales en Berlín. Acompañada por las tradicionales papas fritas hay una amplia selección de hamburguesas para que cada quien se pida la que más le guste.
En Berlín también hay dos locales que deben ser un fijo, el Berlín Burger Internacional (BBI), a pesar de estar en un local pequeño, vale la pena la espera ya que probarás una tierna carne que se deshace en la boca. También tienes Burgermeister un local que está debajo de las vías del tren, muy curioso y que en el toque además de la carne en las diferentes salsas que hay que hacen una explosión de sabores.
Japón
En la tierra del sushi y en la que el pescado se come a más no poder también hay muy buenas hamburguesas, sobre todo en MOS Burger, que cuenta con una amplia cadena en todo el país, en Tokio la capital hay varios locales que están dispuestos a mostrarte lo mejor de esta comida en la que la carne manda. En vez de pan usan arroz, qué esperas para probarla.
También en Tokio está Blacows, aquí sí van con pan de verdad, lo mejor de todo es que puedes ver cuando el chef las está preparando.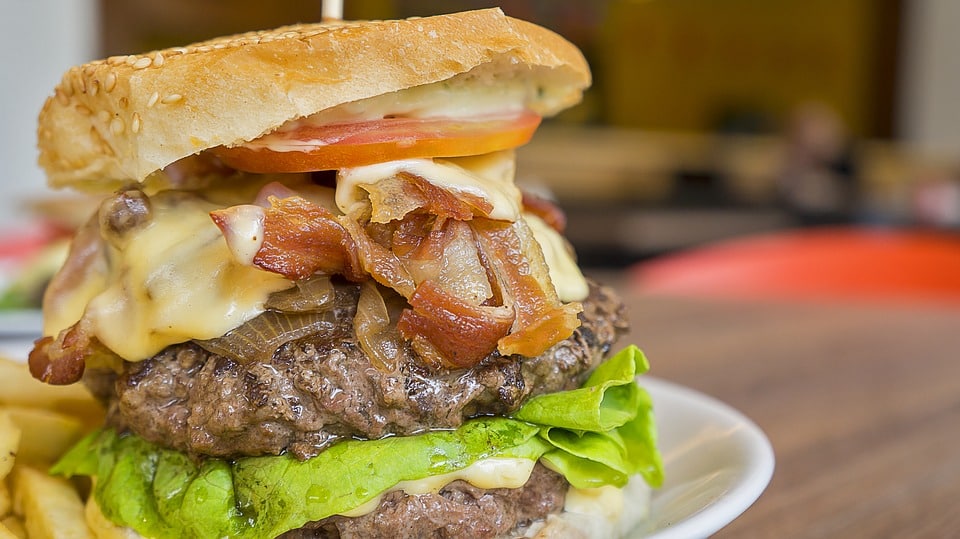 Francia
En la capital francesa; París, vamos a encontrar hamburguesas muy diferentes a las convencionales, aquí los vegetarianos tienen mucho para escoger, sobre todo si van a Blend, ya que hay de quínoa y de mozzarella acompañado por los más exquisitos productos gourmet. Allí el pan lo hacen ellos mismos, mientras que las carnes son procesadas en el restaurante.
En Le Marais hay una gran selección de restaurantes que por ser una zona judía los ingredientes son muy cambiantes a los normales, hay hamburguesas de salmón y también de pato, así que si quieres sabores exóticos tienes el lugar indicado.
Argentina
Que en Argentina hay las mejores carnes del mundo no es ninguna novedad, por ello cuando vayas a Buenos Aires debes ir a The Burger Joint, allí las hamburguesas tienen sabor a parrilla, ya que tanto la carne como los vegetales se cocinan de esta manera, con la mejor selección de quesos y acompañada por las tradicionales papas fritas es un éxito.
Burger 54 es otro de los locales en el que cuentan con una amplia variedad por lo que puedes ir cada día y pedir una hamburguesa distinta, cuentan con muchos ingredientes, incluso varios gourmet que no vas a dejar de probar.
España
Por supuesto que en nuestro país hay muy buenos locales que preparan hamburguesas sobre todo en Madrid y en Barcelona, en esta última ciudad debes ir a Sitges con varios locales dispuestos a que pruebes "la mejor hamburguesa del mundo".  También el restaurante B Burger que cuenta con una gran variedad en su carta, con ingredientes exóticos.
En Madrid tenemos Alfredo's y Home Burger Bar con "carne natural" sin aditivos que le da un sabor muy diferente. No te puedes perder New York Burger con diferentes sabores y tamaños, por lo que se adapta a los gustos de cada quien.
Marruecos
Te atreverías a comer una hamburguesa de carne de camello, aderezada con las mejores especias del lugar, si la respuesta es afirmativas, agarra tus maletas y ve Marruecos y busca Café Clock para que te deleites con lo mejor de lugar. Tienen locales en Fez y Marrakech, además hay una amplia variedad de "sabores" por lo que te vas a deleitar con productos muy frescos.
Inglaterra
De las ciudades más visitadas en el mundo, Londres también guarda una muy buena selección de sitios en los que se comen hamburguesas, que no tienen nada que envidiarle a la de otros sitios.
Para probar una hamburguesa de langosta  y cangrejo o carne de animales de caza debes ir a Bobo Social un lugar que mezcla muy bien el lujo con lo callejero y siempre está lleno de gente, ya que sus hamburguesas son muy diferentes a las que vamos a encontrar en otros sitios. Si tienes suerte también se sirven con carne de cocodrilo, avestruz y canguro, pero solo en algunas ocasiones.
Si quieres un estilo más inglés está Honest Burger, con la clásica de queso o la de bacon, pero los ingredientes que se utilizan son tan frescos que son una delicia, es un sitio muy de moda para los londinenses.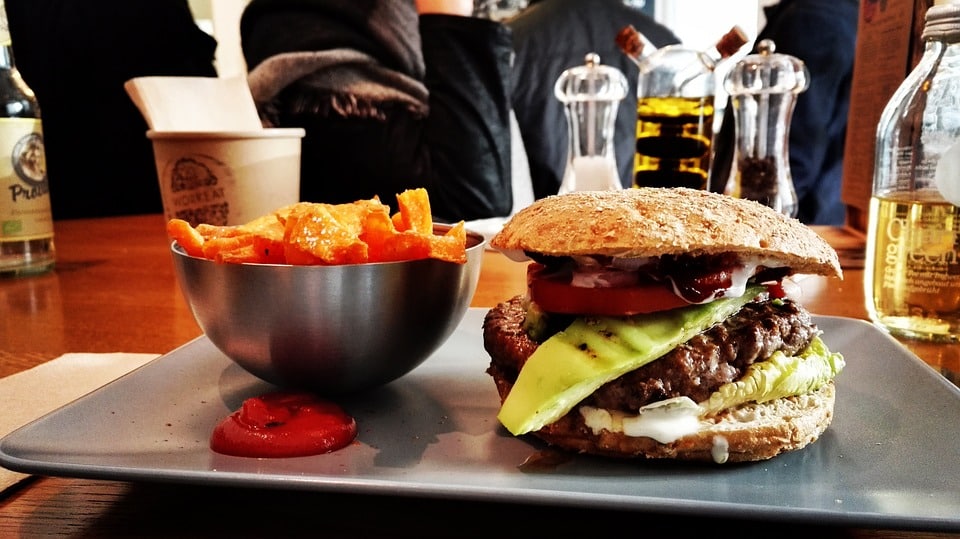 Ciudad de México
En México además de sus tradicionales tacos y tamales, también hay muy buenas hamburguesas, como la que vas a conseguir en Butchers & Sons en el que combinan muy bien el estilo de las hamburguesas tradicionales pero no temen utilizar productos locales como guacamole, frijoles negros, las papas fritas envueltas en bacon no tienen desperdicio. Hay una amplia carta.
También te recomendamos Barracudas Dinner que tiene un estilo más clásico, pero sus hamburguesas son grandes creaciones.
Suiza
En Ginebra, sitio de quesos en el que aderezan muy bien las hamburguesas no puedes dejar de ir a The Hamburguer Foundation, además usan unos ingredientes muy frescos, por lo que ya su sabor es muy diferente a los procesados que hay en otros lugares.
Nueva Zelanda
Hamburguesa con carne de Canguro, sí es la especialidad si vas a Nueva Zelanda de vacaciones y si te pasas por el restaurante Ferburger puedes escogerla. Pero también allí hay de carne de vacuno, eso sí está hecho para estómagos amplios, ya que las hamburguesas son gigantes.
Cuéntanos que tal te ha parecido, quién falta en esta lista y por supuesto si ya has comido en alguno de estos sitios danos tu opinión.